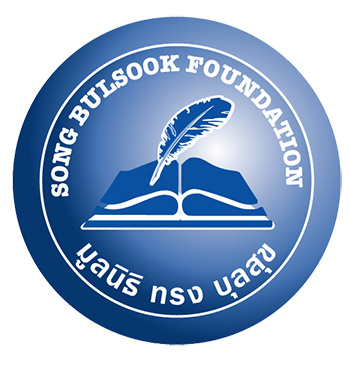 Song Bulsook Foundation
Mr. Song Bulsook laid the foundation for Sermsuk Public Company Limited to become a strong company. His vision led the Company to succeed in becoming Thailand's beverage market leader that has provided full range refreshments for Thai people throughout many decades.
Mr. Song not only focused on business management, but also showed strong intention in encouraging the Company to take part in sustainable social development, recognizing that the Company is also a part of the Thai society.
Mr. Song was determined to develop the society in many ways; however, at the time he saw the need for education amongst Thai youth and set up an educational project to help fund scholarships. In 1963, the Company first started to allocate funds to give to the Foundation for the Welfare of Needy Schoolchildren under Royal Patronage of Her Majesty the Queen, aimed at helping impoverished high school graduates with academic excellence to continue their education until university graduation.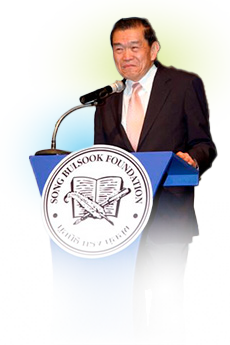 Song Bulsook Foundation
The Song Bulsook Foundation was founded in 1990 in the honor of Mr. Song Bulsook, the founder and former Honorable Chairman of Sermsuk Public Company Limited, with the aim to continually provide educational support and development for Thai youth.
The foundation worked closely with the Office of National Youth Promotion and Coordination in giving scholarships to high school and university students with good academic performance and who undertake beneficial activities for the society. This shows that the student knows how to manage time well, have responsibility and is considerate; for the purpose that when they grow up they will be equipped with potential to help develop the Thai society.
Song Bulsook Foundation for Employee's Children
Aside from the academic scholarships offered to qualified youth, the committee of the Song Bulsook Foundation has also been funding scholarships especially for the children of the Company's employees since 1991.